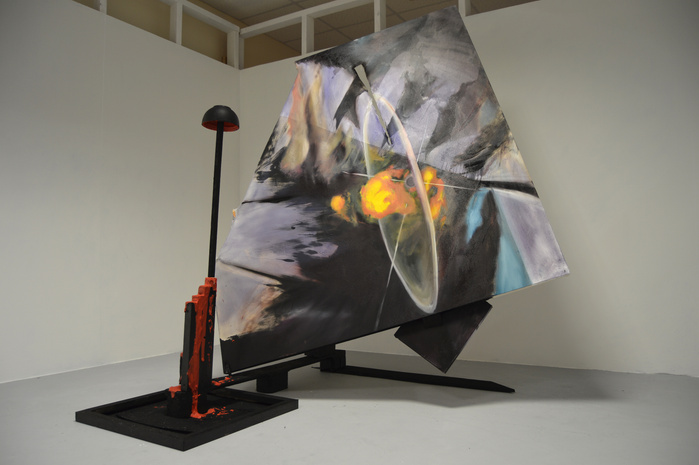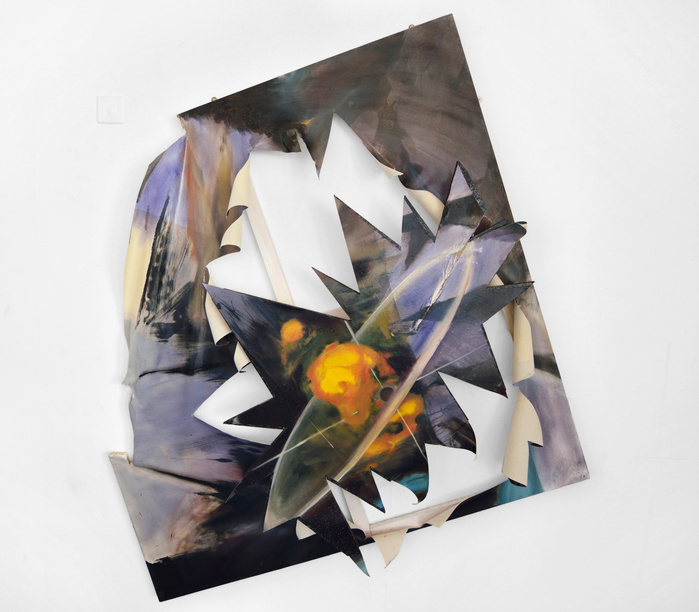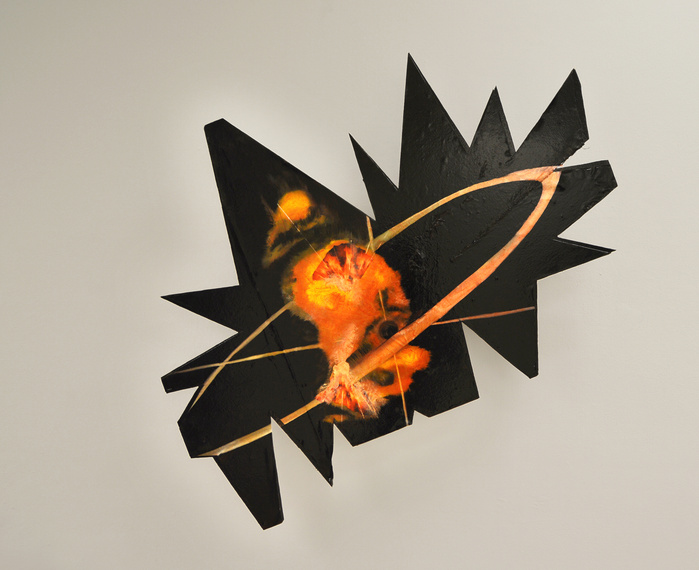 Paint, Mopping Marigolds
Using painting and sculpture Eifion has created a playful set of assemblages concerning his time as a cleaner in Swansea's Grand Theatre. Elements of the tools he used in this role including j-cloths and mop-heads have sneaked into the otherwise painterly dominated configurations. The artworks are partial abstractions filtered through the artists mind rather than being literal representations of the tools and setting of the workplace. For instance the gold elements reference cleaning the brass, blue the water used and the yellow alludes to marigold gloves.
Eifion felt it relevant to exhibit the art in the place of work from where the ideas had originally sprung. The palette has lightened and he has formulated contour designs in wood to paint and collage his visual schemes upon. At a new turning point in his work Eifion has shed some of the conceptually heavy motifs previously employed and turned to lighter considerations albeit with no less dedication to its production.

Eifion feels that the role of the cleaner is often overlooked and taken for granted yet it fulfils a fundamental purpose that is vital to any kind of building's day-to-day functionality. He hopes to shed some light on the practical experiences and act of cleaning itself expressed through his own peculiar artistic lens.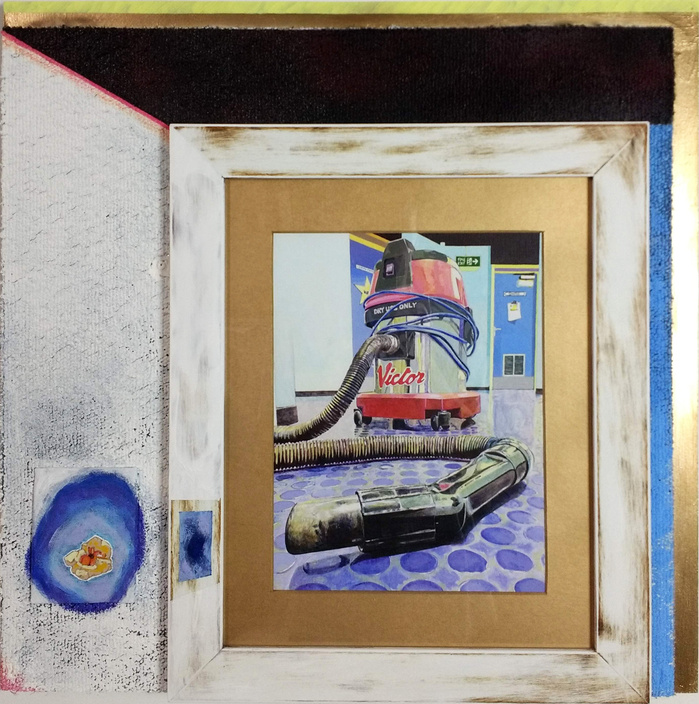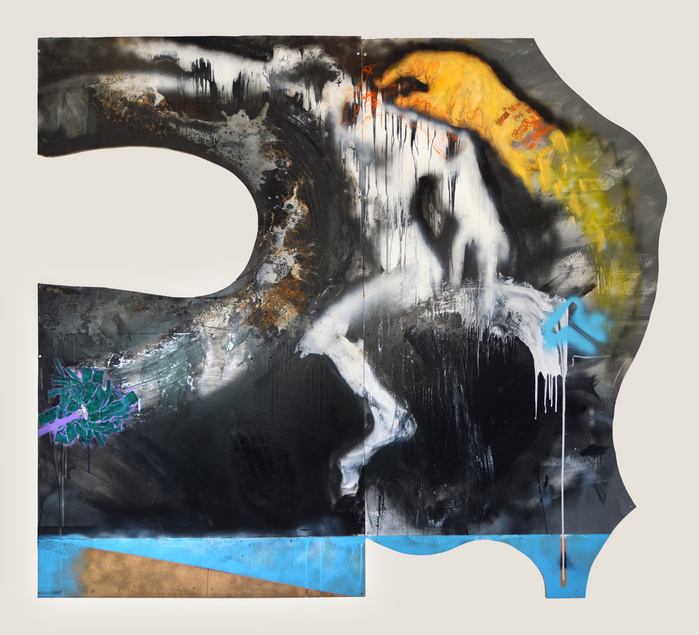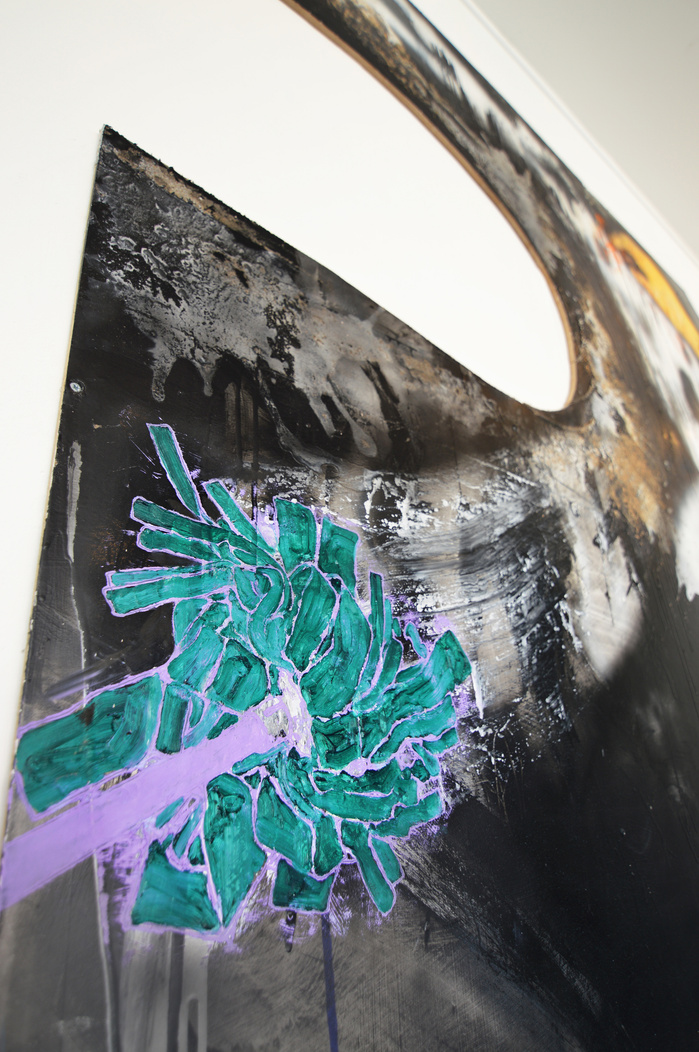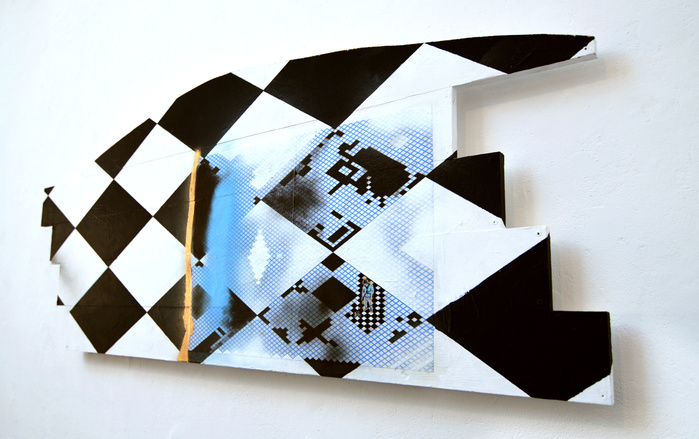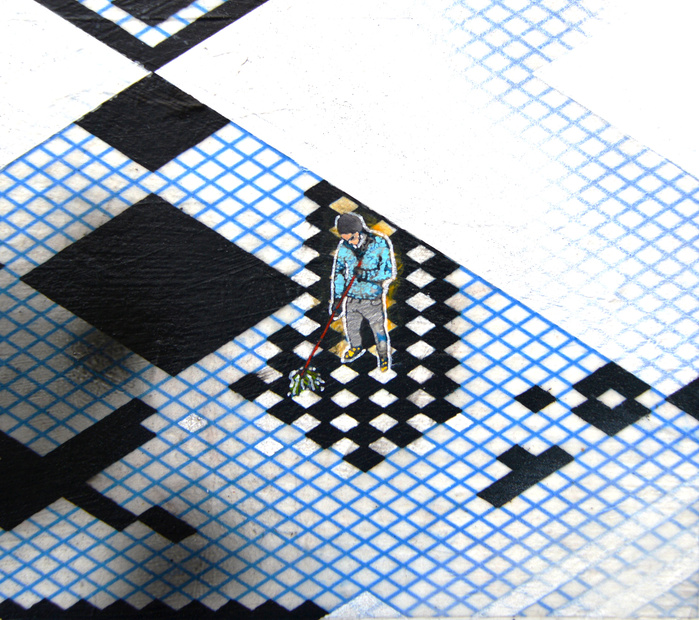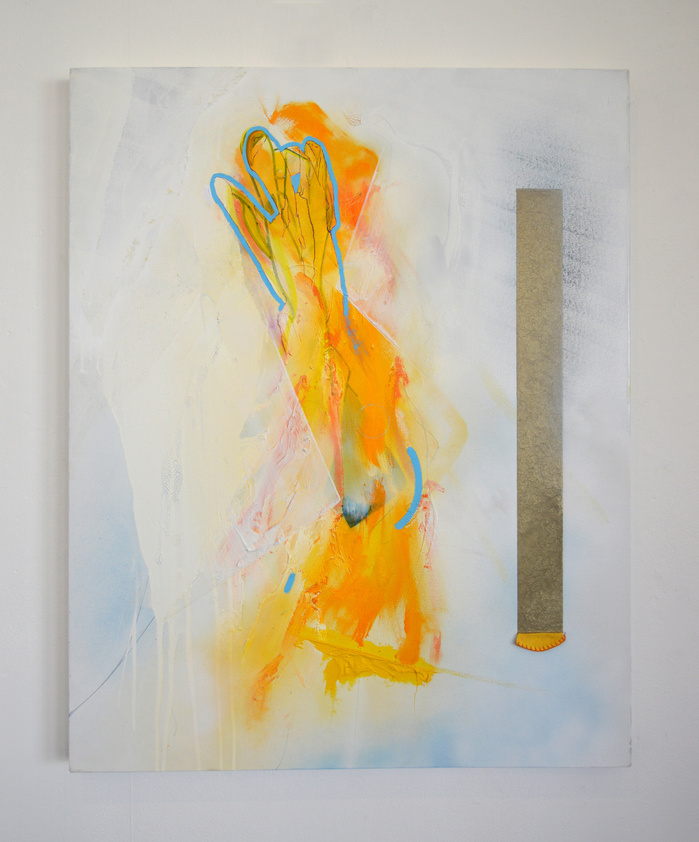 Radiate, Press to Exit (2019)
Photographic sculptural collage with animated projection.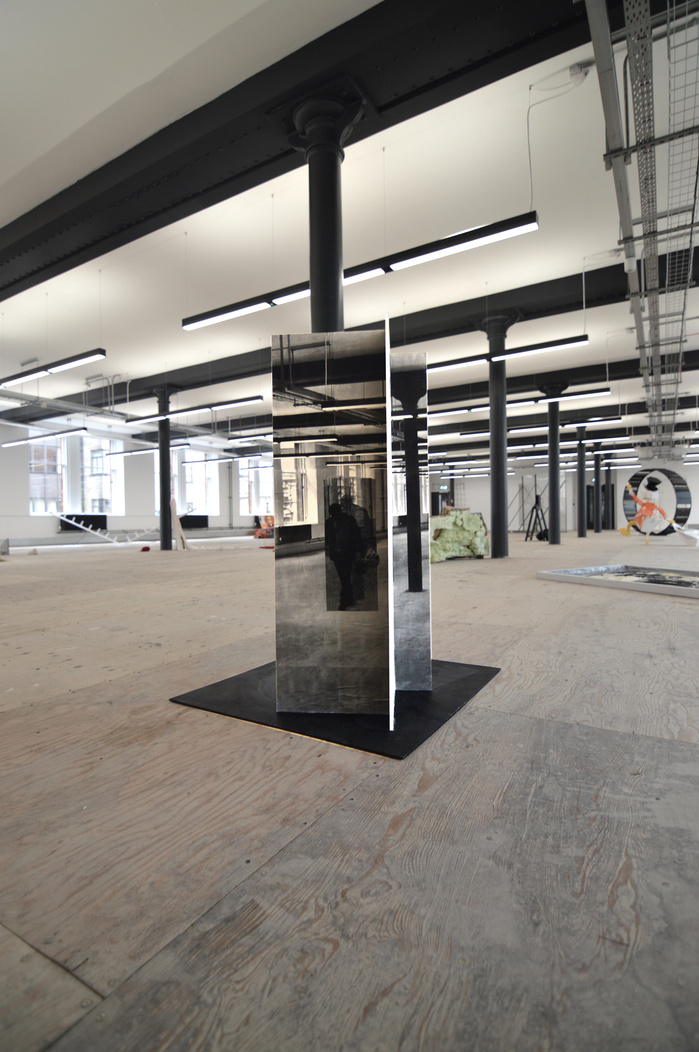 This work comes under a visual investigation that spanned from 2016 to 2017. The main aim was to deconstruct and reconstruct, to imbue the work with notions of duality in both concept and form.