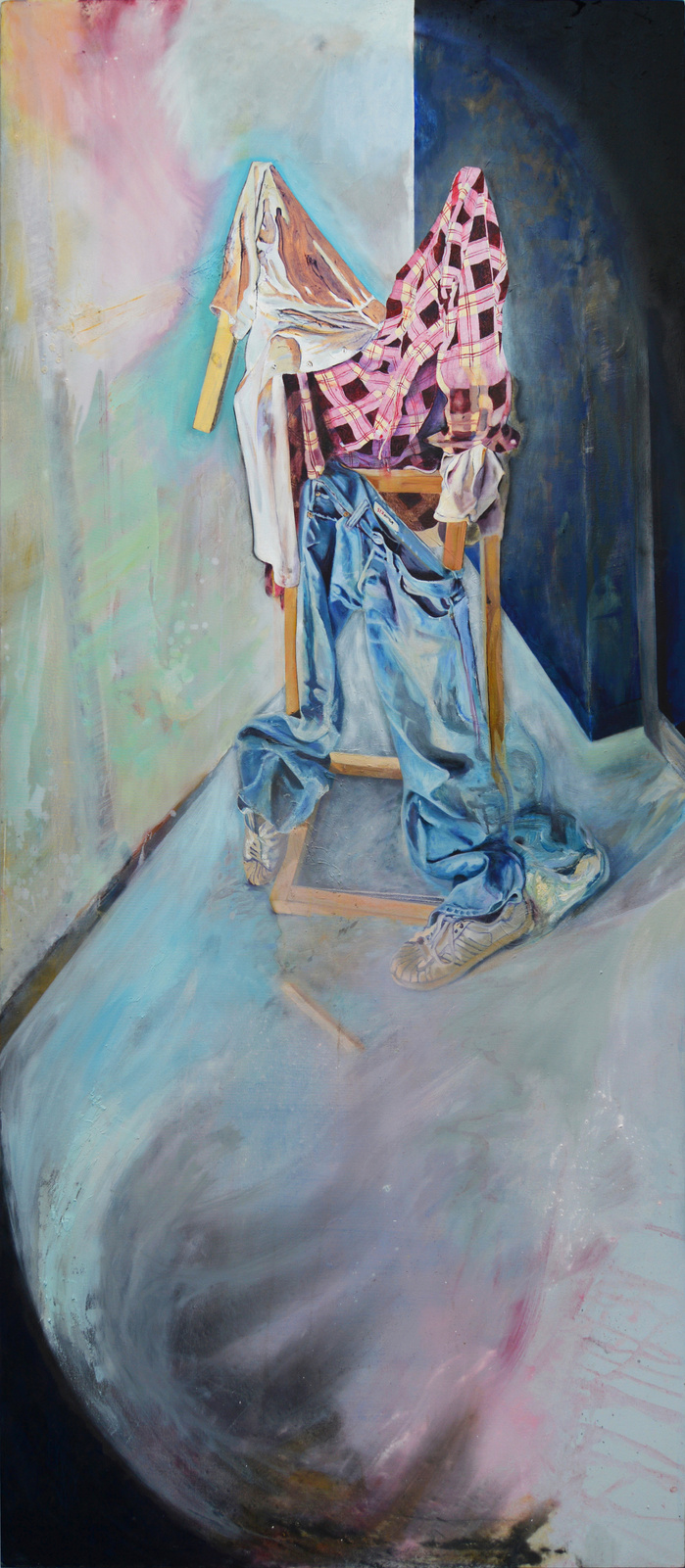 Aberystwyth Amalgamation (Acrylic on Plaster Wall) 2013 - Still in Progress
The mural is an amalgamation of facets from the architecture, landscape and birdlife of Aberystwyth's coastline -fused with brightly coloured abstraction. The painting is broken into different perspective fields with highly saturated colours. The mural has changed dramatically over time and is still in progress, the bottom left area needs attention, as it is not yet balancing with the rest of the picture plane.
Menieres Portraits
These 4 paintings are a selection from a series I made concerning my father and the illness he suffers from; Menieres disease. One of the significant symptoms of the Illness is it causes vertigo attacks. These attacks render my father incapacitated and as a result he has been out of work for almost 2 decades, most of my life. Through interviewing him on his experiences of these episodes and using abstract coloured drawings he has made -attempting to express the movements he feels- I have created my own response in these works. I have also referenced photographs of my father from his past before he contracted Menieres.
Kenya Residency
A selection from a series of works I made after returning from a volunteer work program in Kenya in 2010.
The first two images serve as painted visual documents of a celebration event in the forest.
The third is a piece displaying my first experimentations with beginning to abstract the portrait.
The fourth displays a ghostly image of a dog I saw dying hopelessly after being left out in a storm. I returned to the theme again elaborating it into notions of guilt and awareness of humanity's effect on the environment.
Portraits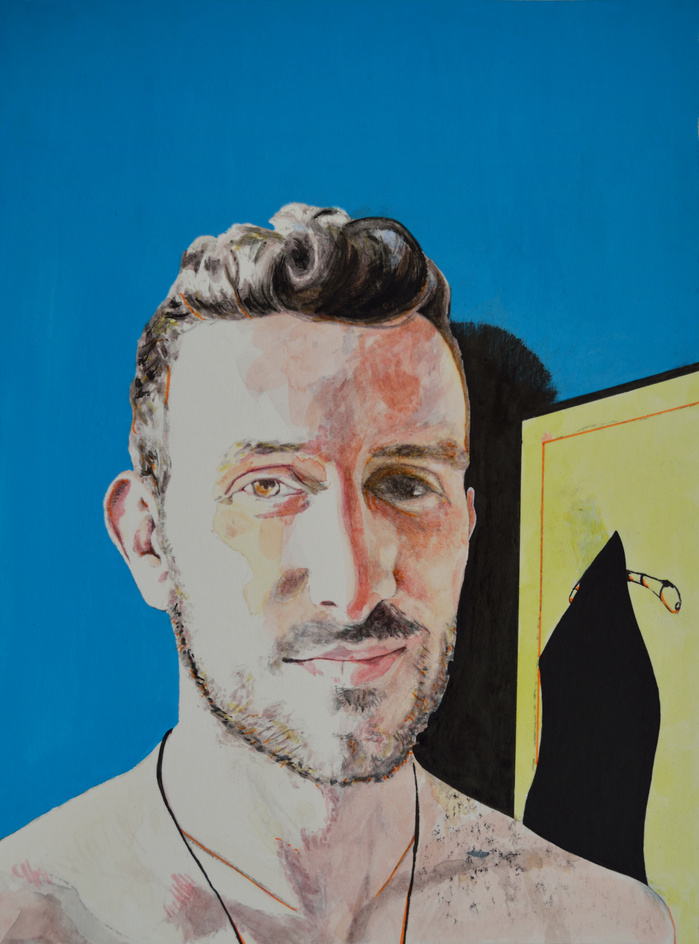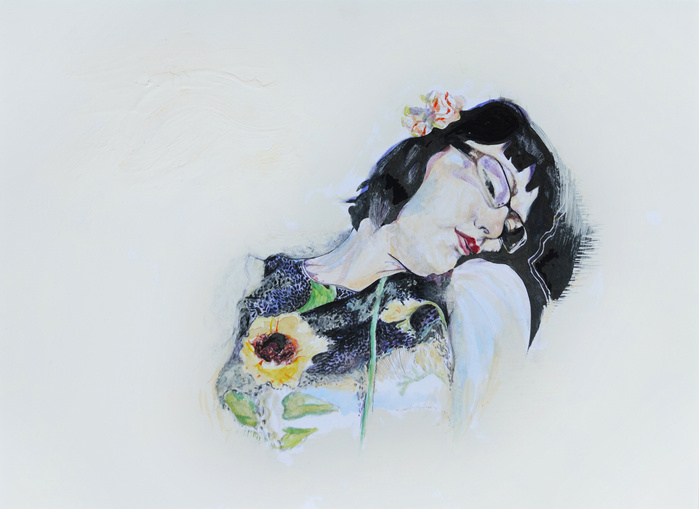 Ultra-Violet Swell
A UV mural painted in a communal Shower in The Happy Hippy Hostel in Bulgaria. The room includes 3 walls and a ceiling painted. Animals and figures inhabit a world of acid coloured painted mark-making.

Acacia Tree Mural
Made in Boutique hotel Termas Da Azenha in Portugal.
Primate Phantasm
Mural made in Boutique hotel Termas Da Azenha in Portugal.